Let's start with the structure.
Within this particular design we use lots of glazing. As a hint … it's not glass. Meanwhile we have closed, insulated portions as well. We show the principles, engineering as a solution. The form and shape itself is irrelevant in a way. The engineering and ideas are easier to showcase in a smaller design,
Picked a  metal / wood combination for the structure. However metal is conducting heat and dew point can occur  …  we worked our way around that particular problem.
Metal is golden. No rotting , it can be welded. We can screw parts together. Compatible with wood. Easy to screw them together.
It's consistent in quality and size. Therefore it's safe. You need no expertise. We can get away with a really really thin frame.
This thickness is quite important especially at the corners and in the middle of a panorama with a picture perfect view. The view will remain stunning. Without a heavy, thick structure. Outside will flow within our home. "No money can buy that feeling".
If the metal is coated with zinc … it can resist till the "ends of time". Wooden parts are as important as well. You'll see why.
Strength.
Look at the metal columns.  Imagine it like a bug. A dynamic and extremely powerful skeleton.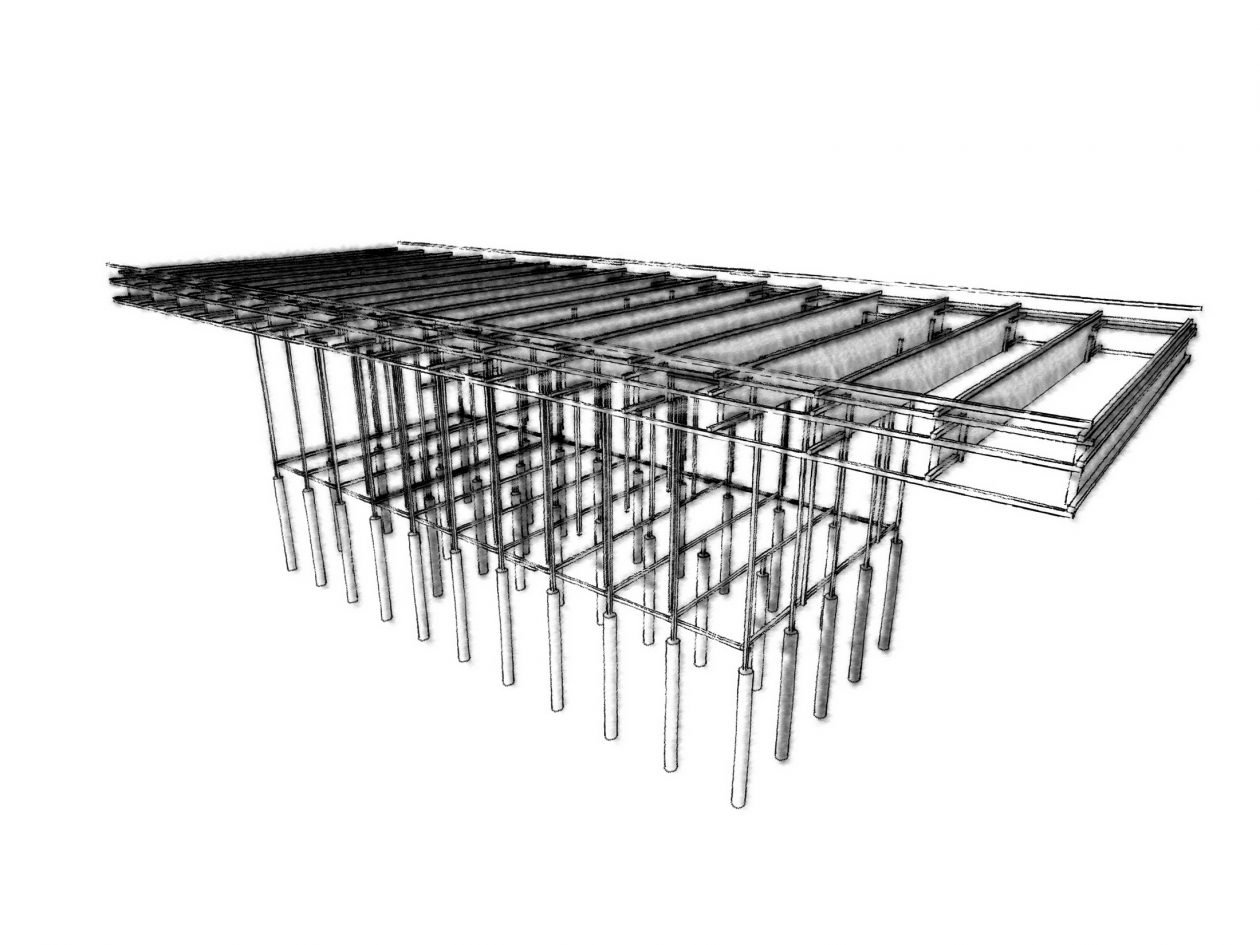 The columns / skeleton holds the windows as well. Dense, small openings allow us to get away with thin sections. Barely visible. And way more powerful and elastic than wooden, concrete or brick homes. It can deal with tornado like winds and earthquakes quite easily. Vibration can't even grab into the lightweight structure.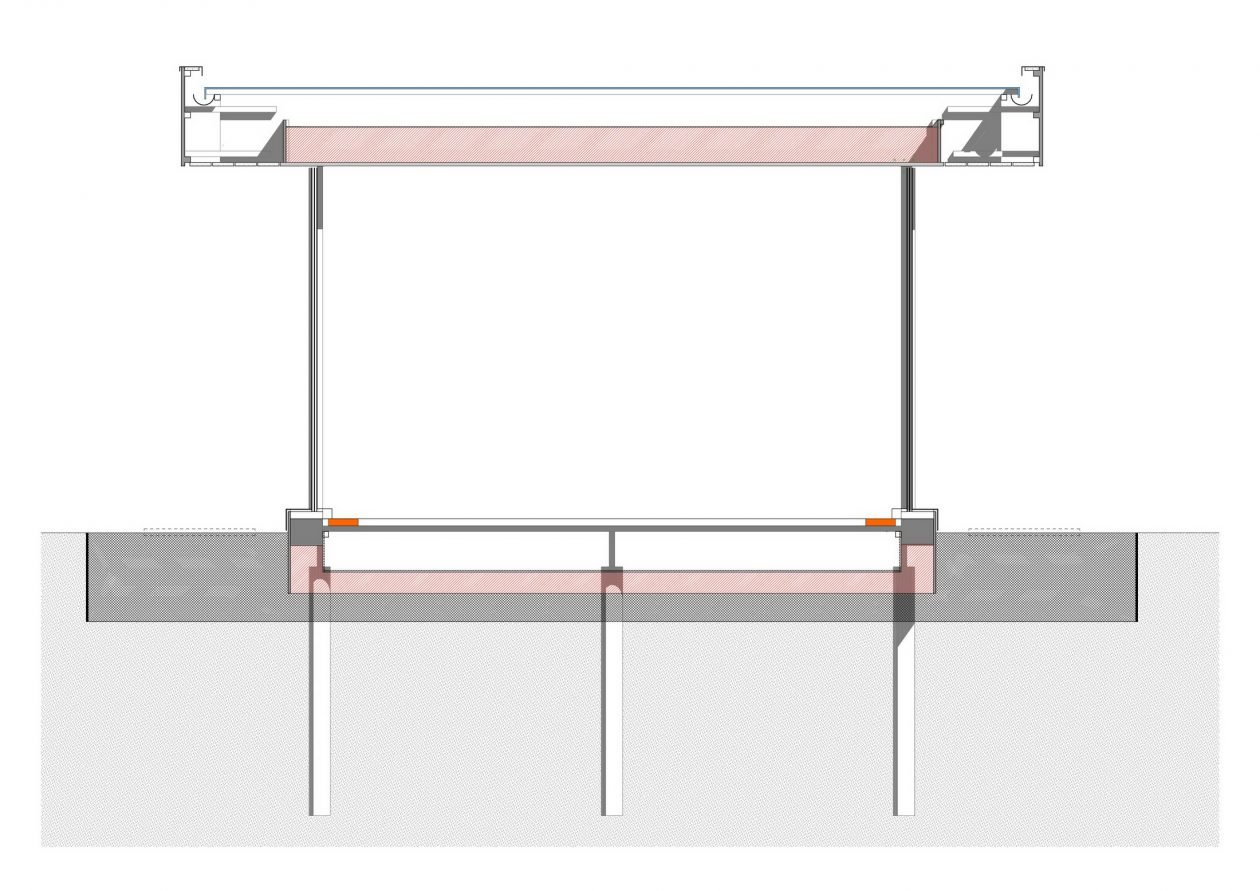 We have metal columns. In principle the temperature differences surrounding it can cause dew point (water droplets, rust and mold).
For those who are not in the topic:
Cold air can hold way less water than warm air. When our metal parts conduct cold within the worm house we face a problem. The cold surface will cool down the surrounding air. If the inside air is humid: water droplets can form. Rust, mold, asthma, lung diseases. Even lawsuits from tenants. Nobody wants that.
How we bypassed rust, mold, asthma?
We solved dew point.
For star: the metal is insulated from the outside. 3 layers of glazing or thick walls filled with insulation. The only place that invites trouble is the contact with earth (beneath the house).

How we solved dew point ?
1)  The height of the building is quite low. Counterbalancing wind won't require a thick metal skeleton. (that heat can transfer easily). The thinner …the less cold it can transfer.
2) The frames are dense therefore they become really -really  thin. (no highway for heat transfer).
The heat conducted has to pass a long insulated route.  It can't grab much of the cold along the way.
It's like being hit by lightning on an optical fiber. Not really.
3) And even so. Even if dew point forms. (not likely at all). Than it will form underneath it. Water droplets will fall on "the floor of a basement" and the moisture will be soaked up by the dry materials on an instant.
In extreme climates as an overkill of an overkill we can ventilate the niche once in a  while. Or use a dehumidifier. Again. That's an overkill of an overkill of an overkill in 99.9999 of the cases.
4)  The earth's temperature (under house/ insulation) is quite consistent. The house's temperature is quite consistent as well. None of extreme swings and big surprises. There are just a  "few" C / F in between them.
5) Don't insulate the metal above the insulation.  This way (in extreme cases) the water droplets will form under your floor. And not within the house.
6)  Dew point to form it needs humidity. The optimal levels within living spaces moves between 40-60%.  Our smart house "cruises" … let's say at 50% . That means we don't have that much humidity in the air. Meanwhile the temperature difference is too small.
7) The metal is within the room itself.  Even if dew point forms (in some miraculous way) it will dry. It's in the air …  It's not covered.
8) Upper part: the ceiling is wood. No metal parts to bridge temperature differences.
As a note. Almost every metal building has a way bigger problem regarded to dew point (than this version). It's like an overkill of an overkill of a problem.
However I wanted to explain it a bit further & provide the easy and cheap solution meanwhile.
Simplifying means we throw things out. We use 1 simple material to fulfil various roles. Basically the opposite of what most constructions do.
What happens in the market?
One firm manufactures bricks as an example. The other firm manufactures windows. Unfortunately nobody thinks of a house as a whole. They just want to cut their cut on the sale. No one is really interested in helping the end consumer in that way.
Let me reformulate it. Sure there is a competition to do the cheapest brick and windows. They fight and compete. And that's great. But nobody puts the question … do we really need them in the first place. They want to sell you a better brick. But they don't think about how to look at a house like a whole … like a "living organism". Where parts interacts with the wind, the sun and outside animals as well. They ignore water lines, microclimate.
I am not a flower power person here … I just see the financial benefits oh harnessing natures raw power instead of fighting against it. (Like almost all houses do.)