The blue and red wooden parts can be moved so we have access to the cables / piping below. The other elements from the floor are interconnected. Harder to open.
Note that the façade below the glazing is removable as well. In case you stand in front of the house and you look on the space between the  windows and ground level that's removable.  Not that easily removable than the  highlighted areas with blue and red but it can be done.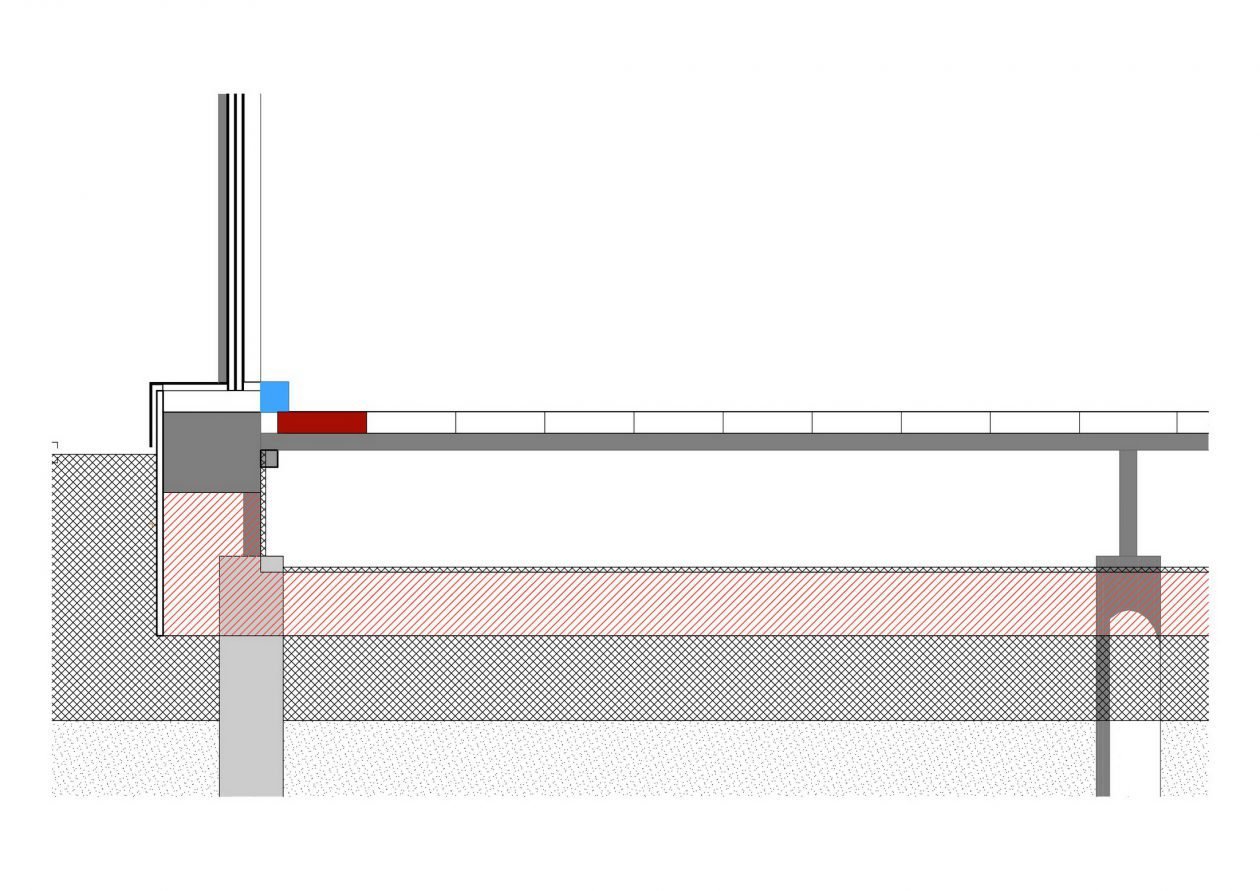 We use 2,3 tego, plywood sheets to hold most of the elements. It's not even tego, plywood. The material that's used in trucks for the platform. Quite strong. It deals with eventual humidity quite well. Easy to work with. Almost unbeatable within the context. You can screw things in it. It cuts easily. Great precision. Finding workmanship is easy.
The sheets are doubled or tripled at some points. The reasoning is : the gained width. It's way easier to position the wooden elements on top of it. This way it's plenty of space for the screws.
No glue or expensive materials needed. They can be "glued" together with the above mentioned screws. At some parts (at the corners) we need 3 pieces.
This tego, plywood components are way above the gravel. Protected quite well from water.
The foundations … (waterproofed concrete) comes above ground level (and gravel). Water can't reach metal parts or the tego / plywood from below. It's mostly wood . No dew point will form along the way. With metal sheets we would have serious problems.